Google AdSense is an Ad Network that serves Ads to your website based on your content and type of visitors. It not only provides you with relevant ads but at the same time it offers you controls to block any ads from being displayed on your website. These controls are known as blocking controls.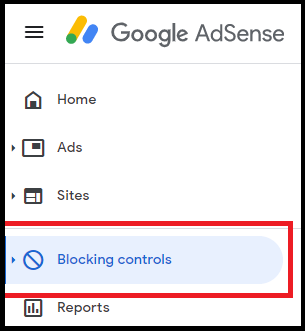 Blocking controls give us the ability to block ads with a variety of options available according to the relevant situation. For example if we want to block a single Ad, we can search from the ad review center and block the specific ad. On the other hand, if we want to block a specific URL, we can search it in the top bar of ad review center and block it accordingly. By doing so, any Ad that leads to that URL, irrespective of the Ad Network it's coming from, will be blocked.

Sometimes Publishers come up with a demand to block the Ad network from which the ad is coming. In that case, we search and click on the Ad from the Ad Review Centre, that is being served from that Network and block the Ad Account. Once the Ad account is blocked, whether it belongs to the single advertiser or the whole Ad exchange, it will be blocked.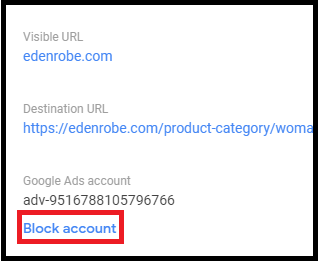 In the ad review center search bar, we get different options to granulate the blocking mechanism. Starting from Publisher domains and going through Ad Networks, Languages, Ad Sizes and Ad types. For example if we want to block certain ads in French, we search all the ads from this bar by selecting French under the Language filter. It will display all the ads that are being served in French and we can block any ads we want to. Likewise we can put in the filters of Ad Sizes and Ad Networks to close in on specific ads. We can also put in the filter of Ad Type to specify Image, Text or Rich Media ads.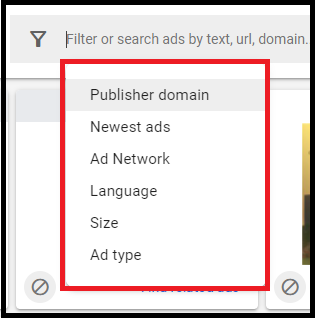 By using all these features provided by AdSense we can granulate and specify certain required ads and block those accordingly.